July 30, 2020
Dear Friends,
Eid Mubarak to the Muslim community in Scarborough-Guildwood. As the Muslim community celebrates Eid al-Adha, this is an opportunity to reflect on the principles of peace, forgiveness, and unity and recommit to the core values of charity and helping those in need. 

In this challenging time, I know that this Eid will be different. To keep our communities and neighbours safe when celebrating, follow your local health officials' advice. Practice physical distancing and/or wear a mask when you are unable to social distance. I know this is difficult – but I also know we will get through this, together. I wish you a happy and joyous time.

Did you know that 'Eid' means 'feast' or 'festival'. Eid al-Fitr means "festival of the breaking of the fast" and is observed to mark the end of a month long fast called Ramadan. Eid al-Adha means "feast of the sacrifice" and is celebrated to coincide when many Muslims perform the Hajj pilgrimage. Eid al-Fitr and Eid al-Adha are both celebrated annually by Muslims and are often shorted to just "Eid" which can be confusing.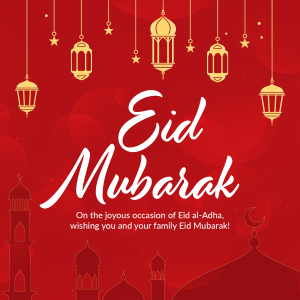 To mark this occasion, I spoke with Mr. Muhammad Iqbal Ali for this week's instalment of my conversations with community leaders. 

Mr. Muhammad Iqbal Ali has been affiliated with Muslim Welfare Centre of Toronto (also known as Muslim Welfare Canada) since the organization's inception in 1993. He currently serves on the board of directors as the Vice President and Secretary.
Muslim Welfare Canada & Project Ramadan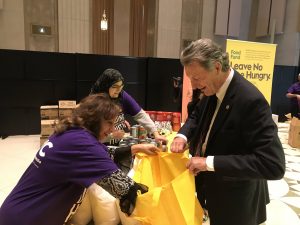 The Muslim Welfare Canada (MWC) is a registered Canadian charity serving the needy regardless of race, religion or ethnicity since 1993, promoting the need to support their neighbours. MWC offers various programs including food banks, school nutrition programs, and emergency shelters.
Project Ramadan is hosted by the Muslim Welfare Centre on Parliament Hill to build food baskets for those in need within the Ottawa community. MP Omar Alghabra sponsors the event and is supported by Senator Salma Ataullahjan. This event is part of the Feed Canada initiative that is intended to help raise awareness about food insecurity in Canada. Project Ramadan encourages parliamentarians to build baskets, build bridges and fight hunger across Canada.

During COVID-19, the MWC has donated over $50,000 in personal protective equipment (PPE) to hospitals, senior living and long-term care homes in the GTA, including the Scarborough Health Network. This donation includes surgical masks, N-95 masks, isolation gowns, face shields and hand sanitizers.

MWC has also contributed through the COVID-19 Emergency Food Fund and various other initiatives. Since mid-March, MWC has served over 6,000 take-out meals at Regent Park and Malvern in Scarborough, delivered close to 9,000 meals to seniors, distributed 5,000+ food hampers to families across the GTA.